Connecting through communication
 We combine expertise in Human Resources, along with a passion and energy to bring a team together with real tools that can be used in your personal and professional life. This is key to building stronger, more effective teams and connecting with people all around you.
Bridge the gap between your supervisors and your team members by giving them essential tools in their toolbox to help your organization obtain the collective results you are looking for. Using this buffet of skills, you can design your day of training to meet your needs.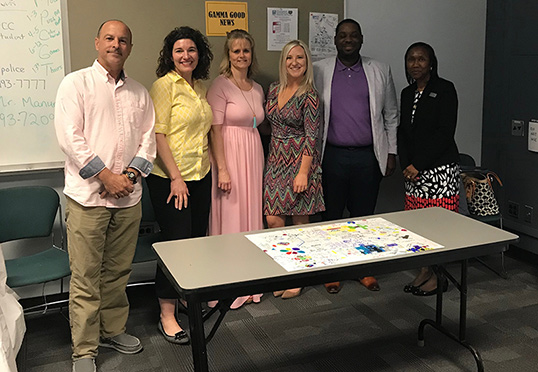 I personally have experienced several 'aha' moments during the sessions as I recognize something about myself or a more effective method to use in communicating and collaborating with members of my team.
Through Pam's intentional relationships with our entire staff she has crafted, supported and elevated our vision to the next level. She has established meaningful and practical solutions with a level of excellence and professionalism that is incomparable.
We appreciate Pippin Resources customizing development courses for our leadership team.  They frequently ask, "When is Pam Pippin coming back?" I know they recognize the value of the sessions when they ask me if we can add supervisors from their areas to the sessions to assist in their development.